Due to limited expansion space and restrictive inner-city planning, a terraced house loft conversion could be the simplest way to increase the size of your terraced home. We're able to offer several creative options for expanding your loft. You'll find the most common conversions come in the form of 'Dormer' and 'Mansard.'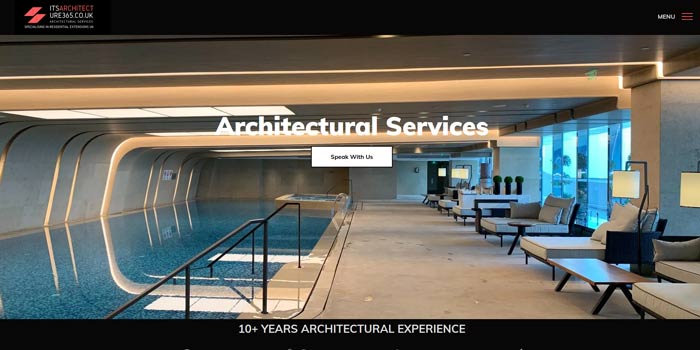 ROOFLIGHT CONVERSION
The simplest and cost-effective loft conversion for a terrace house is to install roof light windows. Without making any external alterations to your roofline. It works best when there is ample headroom throughout your loft. So you can make full use of all the available floor space.
A roof light conversion requires significantly less construction work than other loft conversion options.  It this simple type of conversion, you do not normally need planning permission, although there are some exceptions which you can see here.  A roof light loft conversion offers many advantages to your loft rooms:
-These windows allow for a large amount of light, making your loft conversion feel spacious and airy
-Consider fitting them with a thermostat, which automatically opens/closes the windows when your room reaches your pre-selected temperature
-You can opt for them to have rain sensors, which automatically closes the roof light if rains detected
-You can control roof light windows via a remote, which is fantastic for high ceilings
DORMER CONVERSION
A dormer loft conversion is an extension of your existing roof, which projects vertically from a sloping roof giving you additional floor space and headroom within your loft. Dormers can have a flat or pitched roof and can be designed to fit all house styles. An additional advantage with a dormer conversion since new regulations were introduced in 2008 is that many Local Authorities allow dormers to be built without planning permission providing the design is within guidelines. This has reduced the cost and speeded up the process of this type of conversion.
MANSARD
Building a Mansard loft conversion normally at the back of a property opens up your roof, so you can make the most of your loft space. This type of conversion has a flat roof with a back wall that slopes inwards. The wall slopes at an angle of 72 degrees incorporating windows in the form of small dormers.
Mansard conversions almost always require planning permission; this is due to the large changes in your roof shape and structure. Mansard loft conversions often require more construction work than other types of loft conversions. But result in creating a lot of additional living space in your home.
LOFT CONVERSION DESIGN CONSIDERATIONS
Common design considerations you are likely to face and will need to resolve are:
Ceiling height

Access

Services

Lighting issues

Planning permission

Building regulations related to floor strength and fire escapes
All these points are covered in further detail within this article. Despite these design considerations a loft conversion can be life changing and a cost effective solution to lack of space or facing up to the challenges of moving house.
ESTABLISHING IF YOUR PROPERTY IS SUITABLE FOR A LOFT CONVERSION
Not all lofts are suitable for a loft conversion. Before going too far into planning you're your loft conversion project, we suggest you carry out a brief survey that checks the following
Roof structure — Is it traditional cut rafter and purlin roof or a trussed roof?
Height — is there enough height within your loft? Note the minimum height for a traditional roof is 2.2 to 2.4 meters and the minimum height for a modern trussed roof is 2.4 to 2.6 meters.
Space — Is the loft space large enough to provide a usable room?
Chimneys or services — These don't pass through the loft space and will not need moving
Felt — Your roof has felt under the tiles or is fully weather tight. Note that if you don't have felt you will see the back of the roof tiles and the battens they are fixed to. If you have felt you will most likely see a black bituminous paper under the tiles and battens. Most modern houses will have felt.
If you are confident about all these checks then you have passed the first stage of assessment. Your property may well be suitable for a loft conversion and you can proceed to assessing what kind of loft conversion you could have.
3 TYPES OF LOFT CONVERSIONS TO CONSIDER
What type of loft conversion is most suitable for you will be influenced by three main factors?
The type of roof you have

What you want to use your loft for

Your budget
There are three types of loft conversions to consider. These are internal loft conversions, dormer loft conversions and loft conversions that require a full removal and build.
Internal loft conversions are usually the cheapest and require minimum building intervention. However, dormer loft conversions are the most common type of loft conversions because of the additional space they can provide with relatively simple building works. Full removal and build loft conversions will give you the most flexibility but they are the most complex and most expensive.
LOFT CONVERSION COSTINGS AND BUDGETS
LOFT CONVERSION GUIDE PRICE PER SQUARE METER
Simple rooflight conversion — £1,200 to £1,500
Dormer conversion — £1,680 to £2,400
PROFESSIONAL FEES FOR YOUR LOFT CONVERSION
Architects fees — a typical £30,000 to £40,000 loft conversion would be in the region of £1,200 to £2,400 for planning drawings
Building regulations fees — Under 40m2 is £385 and 40 to 60m2 is £460
Engineer's structural design fees — in the region of £600 to £1,800
Planning and certificate of lawful development fees — If you cannot carry out your loft conversion under Permitted Development Rights then a householder planning application costs £172. If you're using your Permitted Development Rights, we advise you obtain a certificate of lawful development for £86. This certificate takes away any uncertainty and you can produce it when selling the property
Building Control fees — in the region of £960 top £1,200
Party wall arrangement fees — Budget about £850.00 per neighbour
LOFT CONVERSION BUILDING WORKS
Heating — Radiators are typically £30 per m2 and underfloor heating is £45 per m2
Boiler — If a new boiler is required with more capacity typical costs are usually between £1,800 and £3,500
Bathrooms — Budget in the region of £4,500 to £11,000
Decorating — Set aside £77.00 per square meter for plastering or dry lining and paint.
Flooring — Plan for £24.00 per square meter upwards
PLANNING PERMISSION AND YOUR LOFT CONVERSION
You can extend your roof space by up to 50m3 (or 40 m3 for terraced housing) under Permitted Development Rights. This is providing the allowance hasn't previously been removed or used up. This can save you the hassle of gaining planning permission, but there are strict limits to follow.
For example, no additions are allowed at the main elevation beyond the plane of the existing roof slope. Also, you can only use materials similar in appearance to the existing house.
Permitted Development Rights are removed for loft conversions exceeding the 40 m3 to 50 m3 space allowances, in conservation areas and in other designated zones, so you'll always need full planning consent in here.
BUILDING REGULATIONS, PARTY WALLS AND SAFETY
BUILDING REGULATIONS
Loft conversions always need approval under Building Regulations (irrespective of whether they need planning permission). It pays to adopt the full plans application approach and have a detailed scheme approved before you find a builder. Having an approved design will take much of the risk out of the work and also mean the builder has a chance to give you a fixed quotation, rather than a vague estimate.
Your Building Control officer will inspect the work at various stages. On the final inspection they should issue you with a completion certificate — don't settle any final accounts until you've received the certificate.
PARTY WALLS
If your house is semi-detached or terraced don't forget to notify your neighbour(s) of your proposals. This requirement usually falls under the Party Wall Act 1996.
SAFETY
From April 2015 homeowners are now responsible for safety on their building projects – big or small. All projects will require a health and safety plan and you will be required to manage that plan.
FIVE COMMON MISTAKES PEOPLE MAKE WHEN CONVERTING A TERRACED HOUSE LOFT
A loft conversion is a great way to gain more space within your house whilst not making major structural changes. These conversions can be pretty simple to make and are a huge value for your property. However, if you live in a terraced house, converting your loft is slightly more challenging as there are particular problems that may arise due to its terraced nature. You may be thinking that that's silly. Why would the fact that my house is terraced cause me more trouble? Well, a terraced house simply faces more building restrictions and thus careful choices have to be made to ensure that you don't make any major, upsetting mistakes.
We have thus put together this list of five common mistakes for all you terraced house owners! Mistakes made when converting your loft can be horribly costly or upsetting. Therefore, it is important to know and consequently avoid such mistakes. The fact that you're reading this article is already a step in the right direction!
So, here's a list of the five most common mistakes made:
Focusing On Resale Value and Not Loft Quality
 This is one of the biggest and most common mistakes made by people. They focus too much on how their loft conversion can increase their resale value. And, consequently, they forget to consider whether or not their loft is of the quality they need and desire.
It's great that your loft conversion can increase the value of your house. However, that should not be your priority. After all, you are still planning to live in this house for a little while longer. Why would you focus on the investment that's so far ahead now?
An example of this is that some people would play to their property market's desires. The market may value a property higher if it has more bedrooms. The family converting their loft may thus choose to convert their loft into two separate rooms. Technically, this would raise their market value. However, this decision also severely compromises the quality of the created rooms. These rooms may both end up being small and uncomfortable for living. As the family still is going to continue to live there for a while, they end up with two uncomfortable, barely usable rooms. This is a major mistake.
Instead of what was done, the family should have instead thought about their needs and wants and converted their loft into that. Their property's value would still increase and they would also have a new and usable space for them. They get the best of both worlds.
Not checking that your loft is suitable for conversion before beginning
This is another common and monumental mistake to make. Making this mistake means that you either end up with an unusable loft or you end up having to foot a huge bill. Here's the thing, roofs may all look fairly similar on the outside. But, on the inside, they're different.
There are two main types of roofs in terraced housing. The first is a cut timber roof. These roofs are perfect for loft conversions. If you have such a roof, go ahead, get your loft conversion done. The second roof, however, is a trussed roof and these roofs are impossible to use in a loft conversion. A loft conversion would consequently, require you to replace this entire roof first. That sets you up with a huge bill already.
Apart from roof types, you should also take note of some other factors. For example, if your roof is small and has little headroom even at its highest point, a loft conversion would be pretty useless because there simply would not be enough usable room. Another factor is that if your loft is already being used for storage and is pretty maximally filled, you might also want to reconsider your conversion. After all, where are you going to place all these items if your storage room is converted? Lastly, you wouldn't want to create too many bedrooms in your house. You'd still want there to be a roughly equal bedroom to toilet ratio.
Placing the stairs in the wrong place
Placing your stairs in the wrong place is a mistake that could severely impact the amount of space within your house. It would affect both your loft space and the lower floor space. Instead of getting more space, your house might end up feeling more cramped.
A great solution or placement for the stairs is to place them where the rest of your stairs are located too. This makes it straightforward and easy. Furthermore, it would be best if the stairs were by the side as it would take up less space for both floors. You might want to get a smaller staircase to save space. However, it is important to remember that you'd need the staircase to be comfortable for use. The stairs would also have to be able to accommodate you when you are moving furniture up into the loft.
Failing To Plan For And Construct A Rear Dormer
Failing to include a rear dormer for your loft isn't a fatal mistake. However, it is one that could impact the comfort and space of your loft. Having a rear dormer is great because it helps to open up the room and provides a great entryway for natural light.
Rear dormers should be allowed under your house's permitted development rights. However, it might be best to check and ensure that it is. Alternatively, you could look to see if any of your neighbours have it. If they do, it's a pretty good sign that it'll be okay for you too. It is important to note that a front dormer is illegal. Therefore, you'd have to stick with installing a rear dormer.
Ignoring Potential Way to Increase the Space In Your Terraced House
There is a lot of potential for extra space to be made in your house. If you choose to convert the loft, you'll be able to add a whole new floor to your house, which makes more room for you and your family.
If this is within your budget, you'd have to acquire planning permissions from your local authorities. It would also be important to check and ensure that your house's foundation can withstand this added weight. If it isn't, you'd have to add a foundation and that can be costly. Ultimately, this isn't completely necessary for your loft conversion but it could greatly improve it too.
Those were the five most common mistakes people make when they opt for a loft conversion in their terraced house. If you live in one, be aware that terraced houses face more restrictions than other types of houses due to building restrictions. But as long as you do your homework before you start construction, you'll be fine.